Win tickets voor Summer Nights Fever festival
13 juli 2021
Ook deze zomer vinden er op veel bijzondere locaties optredens plaats voor een kleiner publiek dan op pakweg Werchter Parklife of Pukkelpop. Het 'Summer Night Fever' festival is er zo eentje: dat is een outdoor festival in een uniek amfitheater aan de Dender in Lessines, vlakbij Geraardsbergen.
Tot 29 augustus kan je in het "Hopital Notre Dame à la Rose" terecht voor optredens van oa Balthazar, Het Zesde Metaal, Jasper Steverlinck, Ruben Block, Meskerem Mees, The Bony King of Nowhere, Hooverphonic, BRNS, Wim Mertens, Axelle Red, Girls in Hawaii, BJ Scott, Typh Barrow, Milow, Wim Mertens en Suarez.
Luister in de voormiddag naar Willy, want Iwein en Sofie geven tickets weg voor deze shows!
Liefhebbers van de betere roots- en bluesmuziek kunnen in het weekend van 23 juli op hetzelfde terrein terecht voor het Roots & Roses festival met oa Black Box Revelation, Romano Nervoso en Fifty Foot Combo. Ook hier kan je tickets voor winnen op Willy.
Programma Summer Night Fever festival (Lessen / Lessines):

JULI
Donderdag 15 juli 2021 - Jasper Steverlinck + Kris Dane
Vrijdag 16 juli 2021 – Bony King of Nowhere + Meskerem Mees
Zaterdag 17 juli 2021 - BJ Scott
Dinsdag 20 juli 2021 - Ruben Block
AUGUSTUS
Vrijdag 06 augustus 2021 – Hooverphonic
Dinsdag 10 augustus 2021 - Het Zesde Metaal
Vrijdag 13 augustus 2021 - Milow
Zaterdag 14 augustus 2021 - Typh Barrow
Donderdag 19 augustus 2021 – Balthazar
Vrijdag 20 augustus 2021 - Wim Mertens
Zaterdag 21 augustus 2021 - Axelle Red
Zaterdag 28 augustus 2021 - Girls in Hawaii + BRNS
ROOTS & ROSES:

Vrijdag 23 juli: Black Box Revelation, Romano Nervoso, Gipsy Rufina
Zaterdag 24 juli : Fifty Foot Combo, The Inspector Cluzo, Delgres, Ghalia Volt One Woman Band, The Courettes, King Automatic, The Ragtime Rumours.
Zondag 25 juli: Leyla Mc Calla, Powersolo, The Jackets, Black Mirrors, Powershake.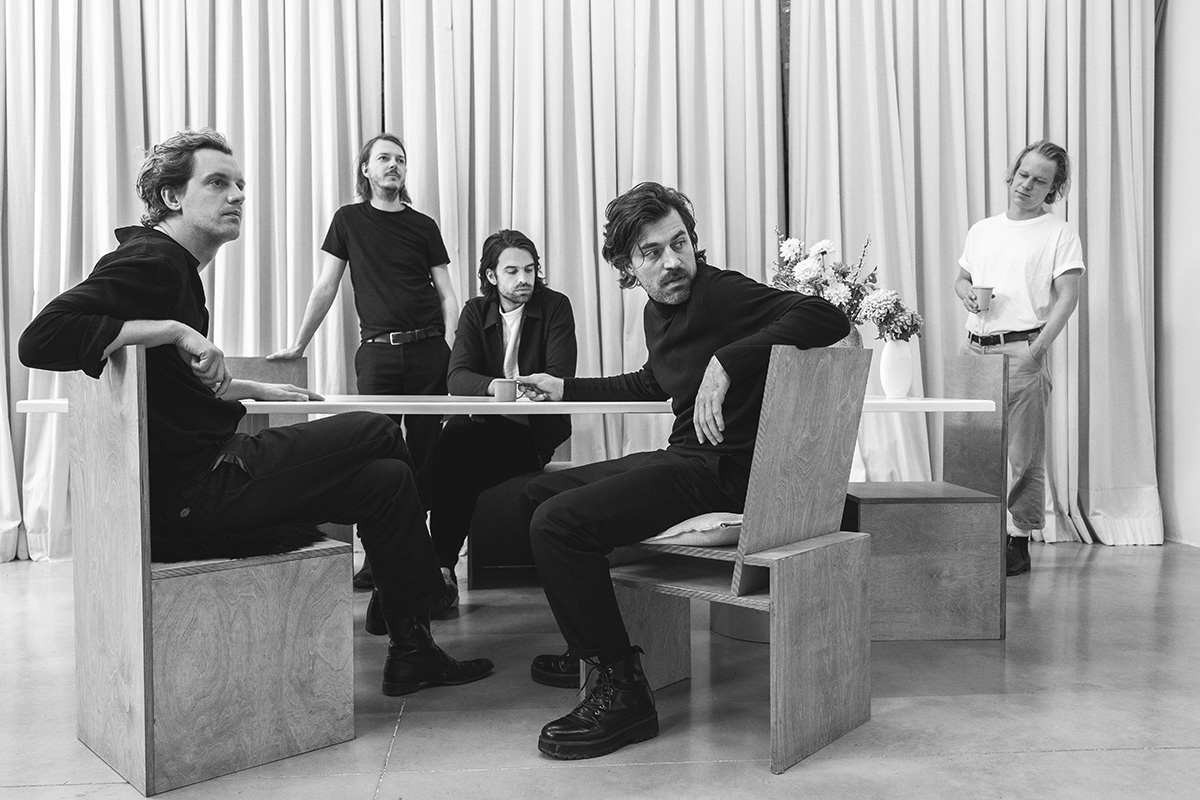 foto Balthazar (c) Alexander Dhiet

---
---