The Prodigy kondigt eerste tour aan zonder Keith Flint
09 maart 2022
The Prodigy gaat voor de eerste keer op tour sinds de dood van Keith Flint.
De shows staan in teken van The Fat Of The Land, dat dit jaar 25 jaar oud is.

'WE CANT WAIT TO GET BACK ONSTAGE AND PLAY OUR TUNES FOR THE PEOPLE AGAIN , THE 25TH ANNIVERSARY OF 'FAT OF THE LAND' FELT LIKE THE RIGHT TIME FOR US TO STEP UP , WE'LL BE DROPPIN TUNES FROM ALL OUR ALBUMS AND MAYBE SOME SHIT U HAVNT HEARD BEFORE. THIS ONE'S FOR FLINTY. NOW LETS FUKIN GO !!' schreven Liam & Maxim van The Prodigy.
Op The Fat Of The Land staan hits als Smack My Bitch Up, Breathe & Firestarter.
Op dit moment zijn er enkel shows aangekondigd in hun thuisland Groot Brittanië.

Of The Prodigy ook naar ons land komt, is nog niet geweten.
Flint overleed in 2019 op 49-jarige leeftijd.

Beluister het muzieknieuws in 100 seconden hieronder!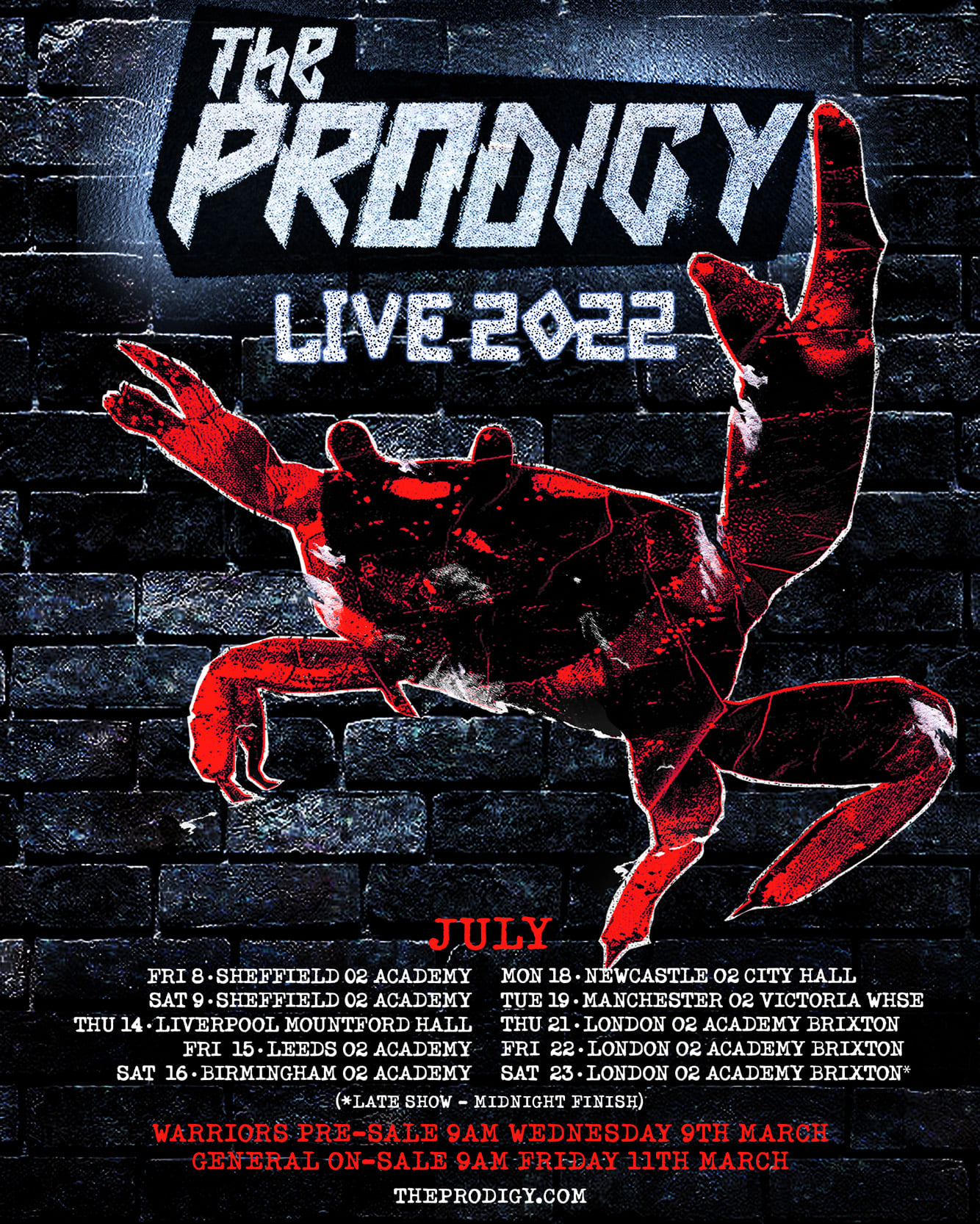 ---
---